If we want to enter the crane machine market, how can we make this kind of machine better?
Author: Dinibao release time:2020-10-20 10:45:55CTR:
Crane machine is the most common type of game machine that is more popular with children and young people. If we want to enter the crane machine market, how can we make this kind of machine better? Or is it more attractive to bring more economic benefits?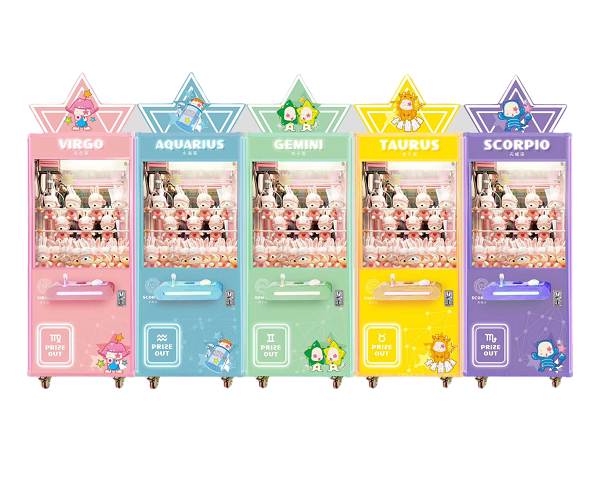 Crane machine wins by appearance
Humans are visual animals, and elements such as appearance, color, lighting, gifts, etc. are easier to catch the player's attention and attract them to experience. Here is how the claw machine wins by appearance.
Players must be happy when they come to play the claw machine. When buying a gift machine, its appearance must be "bright", the color is brighter, it is best to have a multicolored light strip on the body, flashing and flashing to remind players to come and play, if you decorate some elements on the machine, Such as cartoon elements, which can attract children, and some pink elements, which can attract couples.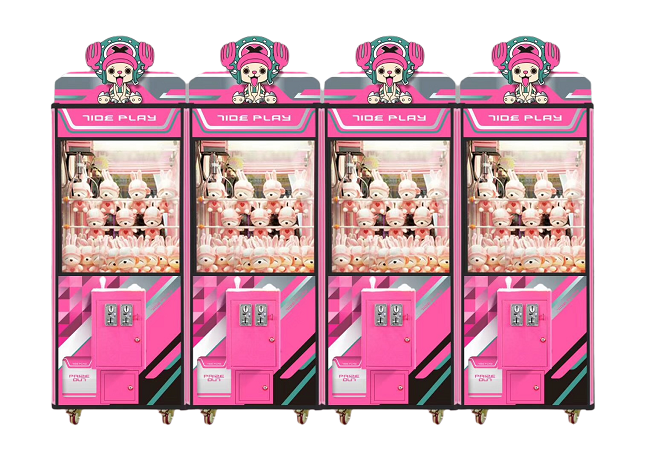 Most people play the gift machine, rushing to the gifts in the gift machine. It can be seen that in order for the gift machine to operate well, the gifts placed are very important, and gifts that attract players are better.
The gifts in the crane machine should be neatly and beautifully placed. It is recommended to place 1-2 gifts in positions that are easy to be caught to attract players to spend.
The gifts in the claw machine have not been updated for a long time, and it is difficult to be attractive to players. Therefore, it is recommended that operators change the gifts in their gift machines at intervals to keep players fresh.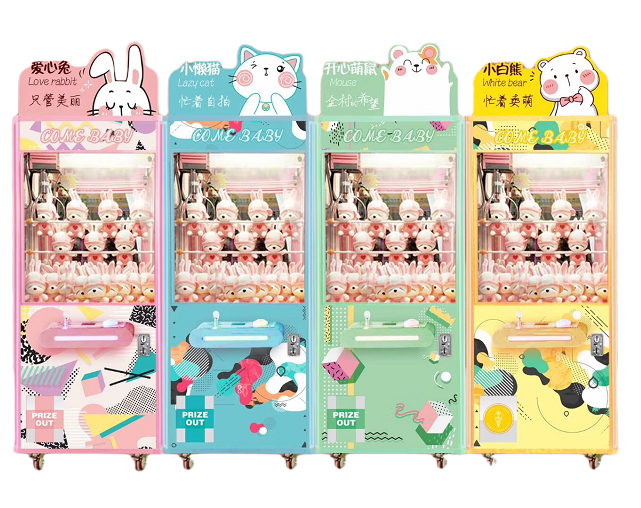 If the number of claw machines is large, it is recommended to place them neatly and orderly. The placement of claw machines can be placed in areas with high traffic such as entrances or exits, which will not only get more people to play but also give Players create a better atmosphere, and qualified operators can set up a separate gift shop to operate.
The selection of models should be reasonable and diverse. Taking into account the size of the venue and the matching of different gift types, such as general supermarket venues, customers of all ages are available, so the configuration of the gift machine should be relatively complete, in addition to the investment amount and venue factors in the introduction of the machine In addition to the market atmosphere, the introduction of gifts, warehouse area, and labor costs must also be considered.
Ensuring the normal operation of the gift machine is a prerequisite for equipment operation and speculation, so you should be cautious when purchasing and selecting models, and you must not blindly. Relatively simple game content can extend the operating life of the gift machine. Don't treat gift machines as gaming machines, because players are only interested in gifts, not game content. Gift machines with strong game elements will tire players after a period of operation, and eventually lead to a decline in the turnover of gift models.