Bumper car battery car does not need special site configuration
Author: Dinibao release time:2020-10-16 10:51:47CTR:
Bumper car battery car does not need special site configuration, as long as it is fully charged, it can be used easily. The general material is: the chassis is made of steel, and the shell is made of fiberglass.
Bumper car battery car: it is made of environmental protection fiberglass products by one-time molding. The iron parts are electrostatic sprayed with baking paint. It is equipped with advanced sound, positioning, lighting, timing functions, etc. it uses 24V battery power, It is made of imitated animals, with bright colors and no fading. It has the characteristics of environmental protection, corrosion resistance, good stability, beautiful appearance, novel style, good safety performance, and wide adaptability to the site. It is a popular amusement equipment in the market and loved by children.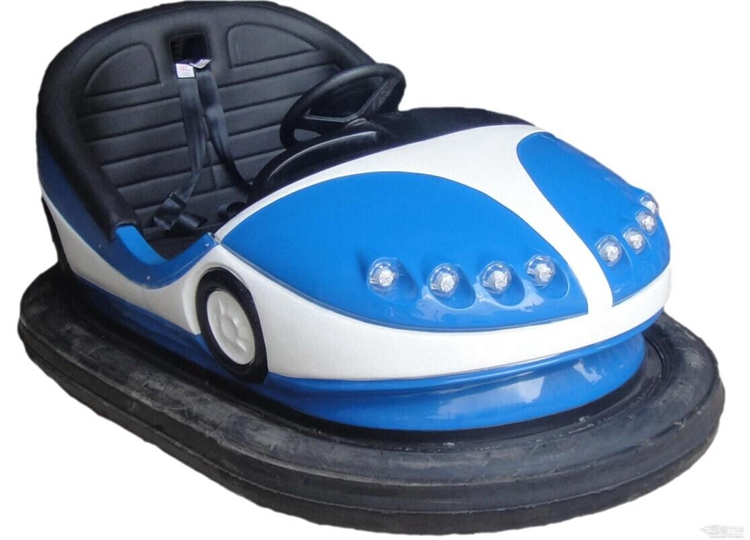 Bumper car battery car body: generally made of fiberglass demoulding. The reinforcing material in fiberglass is fiberglass. Glass fiber is an inorganic fiber material drawn or blown from molten glass. Its main chemical components are silica, alumina, boron oxide, magnesium oxide, sodium oxide, etc. The fibers are long, short and flocculent, with a diameter of 3-80 microns. The thickest fiber is only as thick as hair. The glass fiber with a diameter of 10 microns has a tensile strength of 3600 MPa, which is equivalent to that it can withstand a tensile force of 360 kg per square millimeter. The strength is two times higher than that of high strength steel. Due to the different types of resin used, it is called polyester glass fiber reinforced plastics, epoxy glass fiber reinforced plastics and phenolic glass fiber reinforced plastics.
There are many types of battery bumper cars, such as drift bumper car, superhero bumper car, flying saucer bumper car, space flying rabbit bumper car, space warship bumper car, etc.