Master wearing dinosaur clothing scared two ha, but the result was "see through", dog: how old still play
Author: Dinibao release time:2020-09-24 17:18:32CTR: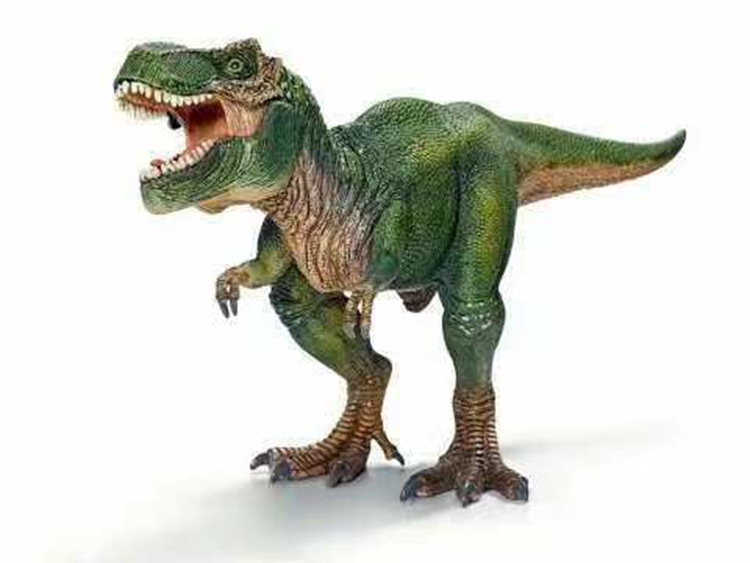 Many people find that after they have a hairy child, their mentality is much better. Although they sometimes get angry because of the dog's mistakes, on the whole, it has changed the lifestyle of many pet owners and expanded the circle of friends of some people.
Some netizens joked that they feel much younger, because a large part of the people who own dogs are young people. With hairy children at home, you should take them out to meet new friends. Therefore, pet owners have become friends, and there are many common topics.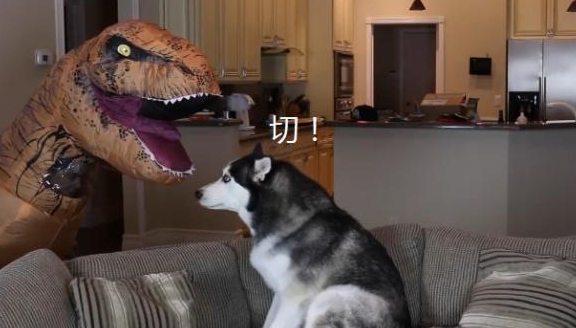 There are many happy things, but there are also many things that make your head big. For example, when the dog gets older, he becomes more and more immobile. He even feels that his toys can no longer move him except for his interest in eating. Therefore, many pet owners try their best to surprise the dogs.
Among them, more pet owners will think of new ways to play interactive games with dogs, such as magic to show the dog, or "juggling" to let the dog guess the food in the cup. Of course, some netizens will buy "props".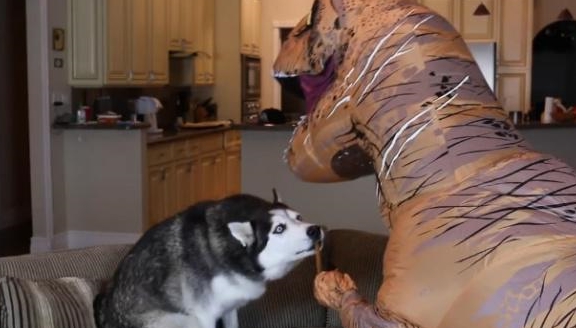 However, it is easy to arouse the interest of dogs to dress up as other characters with props, but it is almost one-off. In other words, many pet owners feel that it is a bit wasteful, but it can make Mao children happy, which is also the wish of many pet owners.
In the United States, a little brother has a husky. In fact, this erha is no stranger to us. The pet owner often shares videos and photos of him and his dog to his personal social account. The pet owner feels unreasonable, but his husky feels very stable.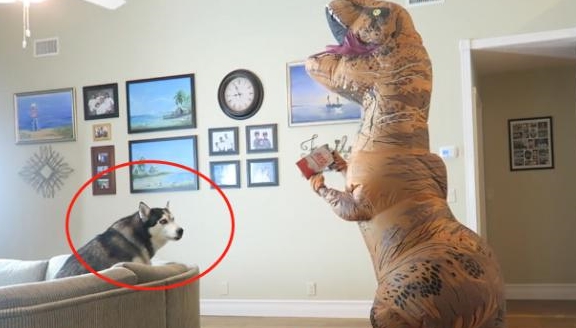 Erha is very handsome, but also a little old. At present, this Husky is more than 6 years old. Although he is a middle-aged dog, his appearance is still very high, and he doesn't give people a feeling of "two". However, the shovel official is a very creative and playful young man.
Some time ago, he had a new idea. He found a "dinosaur" costume. He wanted to put it on to scare him. The prop is inflatable, but it still gives people a real feeling. When he is full of gas, he stands up about 2 meters high.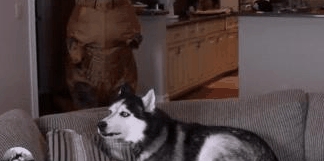 The excrement officer found erha lying quietly in the sofa in the living room. After he set up the camera, the owner put on the props suit and walked to erha. When he started to appear, erha was a bit scared, but when it was close to the "master", he seemed to smell the host.
It was soon discovered by erha. In fact, erha has understood that behind the "clothes" is his master, and the pet owner used to scare it with various toys. It is obvious that erha is also used to it.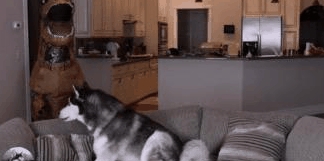 The pet owner took a bag of dried meat and fed it to erha. He wanted to test his courage. Unexpectedly, erha calmly took over the dried meat from the owner. Careful netizens said that at first, erha's eyes changed.
In fact, it is very good to play some interactive games with the dog. It can not only enrich your life, but also let the dog experience different fun. But don't do something bad for the dog just to shoot videos.
Two ha: shovel excrement, how old are you still playing?