What should be paid attention to when purchasing new design 12p Murray go round carousel
Author: Dinibao release time:2020-09-19 17:34:55CTR: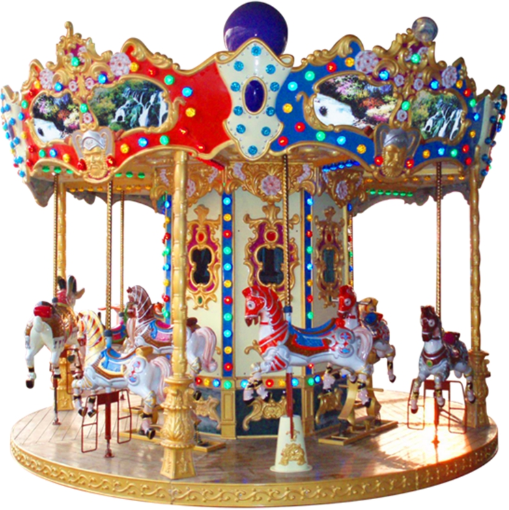 New design 12p merry go round carousel is a good equipment operating in small and medium-sized amusement parks, parks, squares and other places. These venues are very good choices for operators. So there are many investors who choose to operate carousels in these places. So you know new design 12p merry go round What are the problems carousel should pay attention to when purchasing?
The first thing to pay attention to is the selection of styles, because there are many styles of zhuanma now, and the attraction to tourists is also different. Xiaobian suggests that if conditions permit, it is better to choose some more theme colors, such as ocean horse racing, European style horse racing, etc., which are very beautiful in appearance, so they can definitely attract more tourists.
Secondly, we need to pay attention to the selection of the material for making the carousel. People who consult this equipment know that the material for making it can be selected. If the operator wants to attract more customers, Xiaobian suggests that it is better to choose glass fiber reinforced plastic (FRP) because the horse made in this way looks more beautiful and durable at the same time.
In addition to these, the choice of manufacturers, the quality of good, bad, etc. also need to pay special attention to when choosing. Operators should pay more attention to the field inspection when choosing. Compare several manufacturers of amusement equipment, so as to screen out more attractive ones and win more profits.