On the prospect and management knowledge of carousel amusement equipment
Author: Dinibao release time:2020-09-10 17:51:49CTR: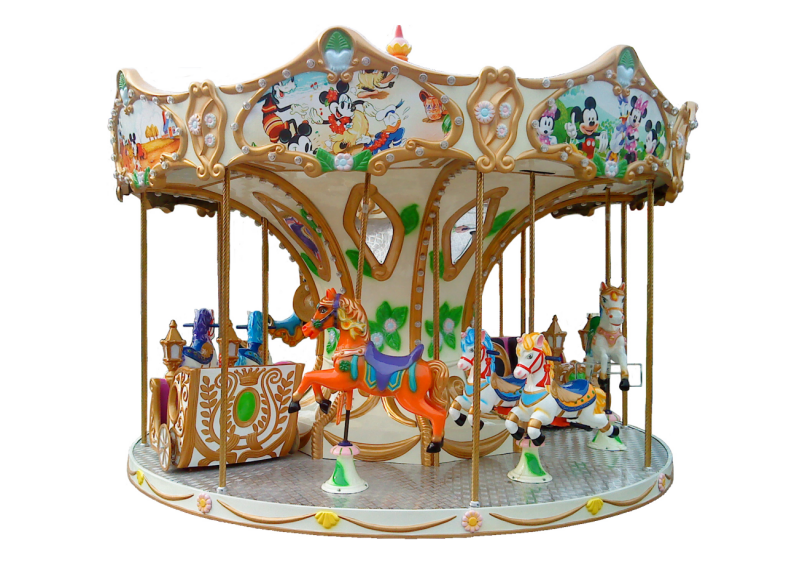 With the rapid development of national economy and tourism, there is an increasing trend of large-scale theme park and science and technology museum projects in recent years. Most of the equipment in these projects include amusement machines and amusement facilities. Amusement machines and amusement facilities are special equipment supervised by the state. Because of their strong participation in tourists and human-computer interaction, once an accident occurs, it will cause casualties and heavy economic losses. Therefore, in the process of project construction, the safety of equipment is particularly important, and the supervision unit should play a very important role in ensuring the quality of equipment manufacturing and installation.
The detection of children's carousel amusement equipment mainly includes appearance, quality, accessories, structure, technical problems and service provided by manufacturers. Appearance is very important, is the first condition and guarantee to attract children, the appearance must be bright color, the best shape cartoon point. In terms of quality, children's carousel amusement equipment must not appear any sharp objects or ironware and other places that are harmful to children.
  carousel amusement equipment accessories, including many things, different equipment accessories are also different. A good equipment must be very good in accessories, and the quality of the equipment produced by manufacturers who can focus on small problems must be impeccable. Through the special rectification of potential safety hazards, the safety awareness of operators of large-scale amusement facilities has been improved, the main responsibility of operators has been implemented, the safety management level of large-scale amusement facilities has been further improved, and the safe operation of large-scale amusement facilities has been ensured.
As a good investment project in the whole market, the children's carousel amusement equipment has attracted the attention of numerous franchisees. Nowadays, young parents attach great importance to the early education of their children. Therefore, the children's paradise integrating education with pleasure is loved by parents and friends today Can open up children's vision and create their own small world.
  when playing with children's carousel, for their own safety, we must abide by the play order. Please do not take the key, bag, glasses, camera and other easily falling objects on your body or into the cabin; do not put your hands, arms and feet when the children's luxury horse riding equipment is running When any part of the body extends out of the cabin, do not untie the safety belt or turn over the safety bar without permission; follow the instructions of the staff, go up and down in order, sit firmly and hold firmly, and do not enter the isolation area without authorization.