Dinibao 42 inch Trunk/Super Mario simulator coin operated racing car game machine
Product Details:
Place of Origin: Guangzhou, China
Brand Name: DINIBAO
Certification: CE
Machine Name: Truck/Super Mario
Payment & Shipping Terms:
Minimum Order Quantity: 1
1~5 Price: US$2427.00
≥5 Price: US$2399.00
Packaging Details: Stretch Film+Bubble Pack+Wood Frame
Delivery Time: 7-10 Working Days
Payment Terms: T/T,Western Union, Cash
Supply Ability: 200 Sets Per Month
Product Details
Dinibao 42 inch Trunk/Super Mario simulator coin operated racing car game machine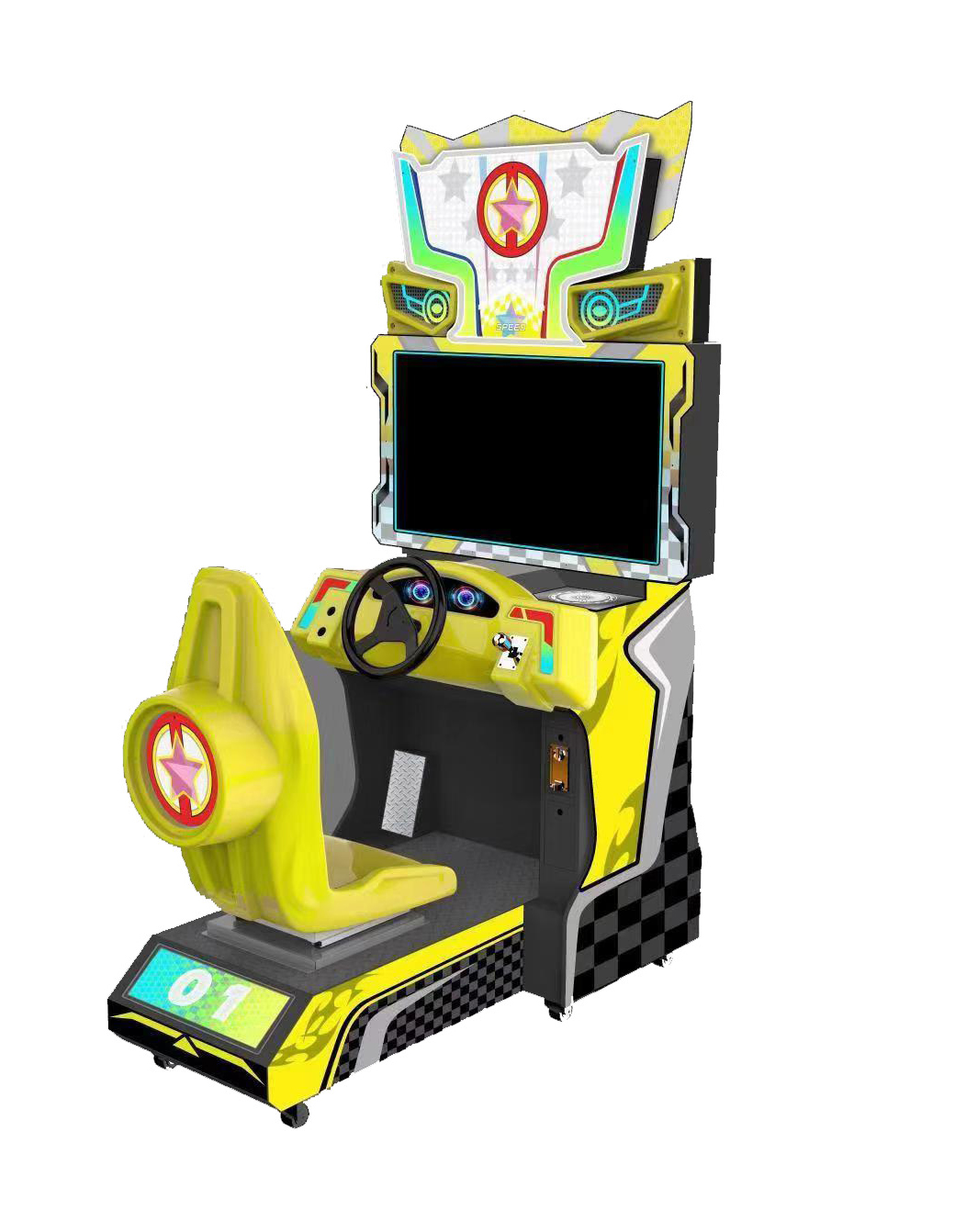 Product Parameter:
| | |
| --- | --- |
| Name | Dinibao 42 inch Trunk/Super Mario simulator coin operated racing car game machine |
| Type | Simulaor Racing Game Machine |
| Size | 170*115*230CM |
| Weight | 120KG |
| Version | English |
| Voltage | 110V/220V |
| Power | 180W |
| Material | Hardware +Acrylic + Fiberglass |
| Player | 1 player |
| Warranty | 1 year & life long technical support |
Features:
1.It is adopted the newest version and technology for classic simulator racing game machine.
2.The shocking music effect, real scene images make it become a new fever for the players.
3.42" super HD screen, the scene looks very clear and enjoyed by the players.
4. Latest attractive popular game and wonderful music, multitudinous luxury racing cars, plenty of tracks for choice.
5.Luxury and beautiful appearance, humanity design for easy and comfortable operation,colorful LED lights, becomes the new favorites ofplayers in the game park .
6. New and unique program, extremely attractive.Adjustable, high accuracy and stability.easy to operate and manage.
How to play:
1.Insert coin to start game.
2.Select your drivers, cars,difficulty level and music and start racing.
3.Hold the steering wheel to control your car, you need to finish the task before time is up, when race ends, all competitors ranking will be displayed.
4.You will go for next round if you finish the target in limited time.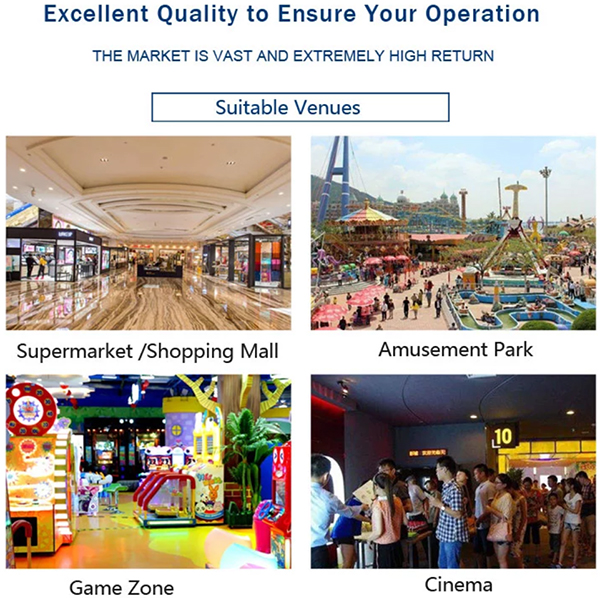 Product Advantages:
1. Independent R&D, mainboard and machines produced by ourselves, we are the real source of manufacturer.
2. The using of fully enclosed bubble film packaging to prevent moisture and water into the packaging during the process of shipping, otherwise it will be resulting in rust.
3. 48 hours heat engine requirements. We guarantee all the machines with 48 hours heat before delivery, to reduce machine quality problems.
4. All the internal parts were under strict selection and testing, for example, power supply, LCD, circuit boards, amplifiers, speakers, sound, lights, and even buttons, acrylic, stickers.
FAQ
1. Voltage is different in our country. What do we do?
---No worry. We can make it 110V,220V,380V to meet different countries' standard.
2. How long will your products last?
---All machines are built with brand new high quality components. So the machines are all in long life-span over years, and less fault problem. Customers can get payback soon and make profits for many years.
3. Do you offer English manual? Can you help with installation?
---Yes English manual for you. And our technicians will guide you online patiently. It's not difficult. Please do not worry.
4. Do you offer after service, even in our country?
---Yes this is an important support. We guarantee 1year warranty + lifetime technical support. Our technicians can also come to you in person if you need technical help, as long as their expenses are covered.
5. We want different games. Can you do that for me?
---We have 12years experience in game industry. We are very glad to help our buyers buy whatever machines they like. It is very easy for us. Service is for free.
6. Do you offer site design services?
---Yes dear, we have very professional design team. Our designers can make the layout and 3D plan according to your idea and our professional advice. No extra charge. Tell us your plan and site details, CAD drawing is better. Different site has different size, normally one design in 1-7days.
7. Do your company have the certifications that are required for use in our country?
---CE certificates . If you require any additional qualifications, do tell our sales team, and we will help to get them.